New Parish Pastoral Council: Our new Parish Pastoral Council was elected on Sunday 25th March 2012. The new Chairman is Martin McBride, Secretary: Marie McGirr, Vice Chairperson: Geraldine McHugh. The chairman for the day was Mr Brendan Fee, Chairman of the local Football Club. We congratulate all for a good evenings work, and we pray that the parish will grow in Christ from strength to strength. We thank the outgoing Chairman: Phil McDonagh and Secretary Myrnae McCloskey for a job well done. They are remaining on the new council, and we are very happy about that.
JUNE 2010
Parish/ Diocesan Property:
The Solicitor who acts on behalf of St Michael's Trust will deal with all matters concerning Parish/Diocesan property or other legal matters. This will avoid any misunderstandings or misinterpretations, and ensure a more professional approach which is so important in a new age and time. It will also avoid any accusations of cover –up, danger of cover- up as all people in the Parish will always be given expert information on their own Parish. Openness and transparency rather than rumour, should be part of parish life. The Priest of the Parish is only a professional in his own area of competence. He is not a legal expert, but he must carry out his duty of service to the Faith Community. He should seek the help and advice of people who have professional expertise and competence to help him in his work. He is to guard the Sacredness of the Eucharist, the Word of God, the Sacraments and the Environment both inside and outside the Church in which they are celebrated. He is to ensure that all parishioners are respected. With the Child Protection Committee he is to insure that all children live in a safe parish environment. He is to insure that all Diocesan regulations are in practice in his parish. He is a Faith Leader in the Parish to ensure that the community is built on justice without which there can not be forgiveness, faith, or trust in Jesus who is at the centre of all parish activity. This involves total lay involvement in all parish activity in which there are numerous ministries. "We are different part of the Body of Jesus. "We are a holy people, a consecrated people, a priestly people set aside two worship and give glory to God".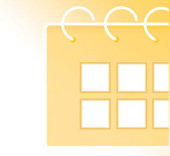 St Mary's Community Centre – Bookings and Access:
Any individual or organization who wish to use the Community Centre should contact Barry Jackson (028 89541196), Pat Comiskey (028 89541820) or Martin Owens (07754 517845) to arrange a booking and obtain centre keys. Advanced written bookings are essential to avoid double booking and the availability of the Centre. Written requests for centre bookings should be sent to Martin Owens, Community Centre Secretary, 14 Edenmore Crescent, Tempo. BT94 3HQ.
Please note that keys are only available from the above named people. This is a result of damage being caused, lights left on and the building left in a poor state of cleanliness by a person or persons unknown, because the proper booking procedures were not followed. These measures are being introduced to facilitate the smooth running and safety of the Community Centre. Thank you for your co-operation.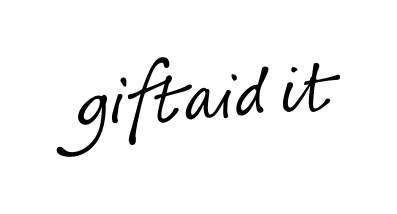 Any taxpayer who hasn't completed a Gift Aid form will find one at the back of the Church. Anyone who has stopped paying tax is asked to kindly let us know.
Gift Aid in Pobal Parish
Dear Parishioner

In April 2006 we received approval from H. M. Revenue and Customs that Pobal Special Fund is a charity for tax purposes. This allowed us to reclaim U.K. Basic Rate Tax on donations from Parishioners, provided they had completed a Gift Aid Declaration. We were also able to reclaim tax on donations made from 1st January 2004 when our records commenced. We give below the amounts reclaimed in each Tax Year.
TAX YEAR AMOUNT
2003-4 £644-5
2004-5 £ 5,130-70
2005-6 £ 4,742-97
2006-7 £12, 374-13
2007-8 £ 15,681-66
TOTAL £38,573-98
This has been a great help in paying for the Church Renovation, the Car Park at Cradien and other Parish development, and is recognition by the government of the benefit our Parish Community made to society.
We wish to thank all our Parishioners for their generous response to our appeal for finds and we are very happy to confirm that the "green envelope" will finish in March 2009. We still have to complete the Cemetery and other on- going Development and would encourage those who can afford it to contribute a bit more in their weekly envelope.
If you have not yet signed a Gift Aid Declaration the main condition is that donors have to pay the amount of income and/or Capital Gains Tax equal to the amount of Tax reclaimed by reclaimed by the Parish
Donors are liable to reimburse the Inland Revenue the relevant amount if they have not paid Tax equal to the amount reclaimed.
Gift Aid Declarations are available at the back of the Church, and if you wish to discuss it, or wonder whether you qualify, you can contact Martin 02889541826 or Eugene 02866325496.
If you have already signed a Gift Aid Declaration you do not need to sign another declaration.
But
If you stop paying Tax you must tell us so we can stop our reclaim process.
You may cancel the declaration at any time.
Yours Sincerely

John Halton P.P.